Rich Lavinski, CPA and Tony Beshara, CEO of Babich & Associates, are Co-Founders of East 57th Partners. Rich Lavinski is a highly recognized pioneer in the Tactical Consulting/Project Services and Executive Level Interim Staffing niche. Tony has appeared several times on the Dr. Phil Show, CNN and various other media outlets. He has his own radio show and has written 4 books related to job search. He is regarded as the number one Executive Search leader in North America. Founded in 1952, Babich is the oldest and most successful firm in its niche. Together Rich and Tony have created one of the most powerful service teams in the industry.
Rich Lavinski, CPA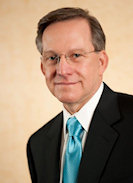 Richard A. Lavinski is Co-Founder and Managing Partner of East 57th Street Partners Consulting, has founded and led several of the largest and most highly regarded professional firms in the DFW marketplace.
+ More- Less
Prior to East 57th Street, Rich served as Managing Partner of The SolomonEdwardsGroup, LLC (SEG) where he successfully grew and led the Dallas / Fort Worth practice of this 9 office national firm.
In his role at East 57th Street, Rich is responsible for leading the direction of the practice and managing the various consulting services offered to clients.
During his career, Rich has built and led several successful companies including Lavinski Allan & Associates (now Accretive Solutions) and Propensity (now part of the Hudson Highland Group, a $1.2 billion global publicly traded company).
With over 20 years of experience, Rich has used his management, operations and financial experience to help organizations meet their goals through providing Consulting, Project Management, Talent Acquisition and Professional Staffing services. Rich has extensive experience servicing the needs of Private Equity, Telecom, Banking, Real Estate, Retail, Manufacturing, Oil & Gas, Fortune 500, and Charitable Non-Profits.
In addition to co-founding East 57th Street, and other companies Rich is highly regarded as a pioneer in the professional project services and consulting industry. He began his career as a tax professional with a Big 5 consulting firm mainly serving publicly traded, non-profits, and large privately owned organizations.
Rich graduated from the University of Chicago with an AB in Economics. He earned his MBA with a concentration in Accounting and Taxation from University of North Texas. He currently serves on the Boards of Directors of WaterStone (formerly known as The Christian Community Foundation), The Cartmell Home Foundation, and Lakeview Methodist Foundation. Rich also serves on the Business School Advisory Boards of the University of North Texas School of Business and Southern Methodist University.
Rich and his beautiful wife of 30 years live in the piney woods of East Texas.
CLOSE
Tony Beshara, PhD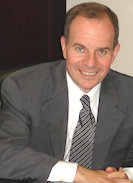 Tony is a Co-Founder of East 57th Street Partners. Tony Beshara is the owner and president of Babich & Associates. Established in 1952, Babich is the oldest placement and recruitment service in Texas.
+ More- Less
Babich is consistently one of the top contingency placement firms in the DFW area, as recognized by the Dallas Ft. Worth Business Journal. Tony has been a professional recruiter since 1973 and has personally found more than 9200 individuals jobs. He sits behind a desk every day, working the phone literally seven hours of the twelve hours a day, making close to 200 calls sourcing and placing candidates each day. He is on the front line and working in the trenches every day. Tony has personally interviewed more than 26,000 people on all professional levels and has worked with more than 23,000 hiring authorities. Babich and Associates has helped more than 100,000 people find jobs using Tony's process. Tony is one of the most successful placement and recruitment professionals in the United States and has been recognized as the top leader in the industry by such media agencies as CNN, Chicago Tribune, LA Times, Fordyce and Forbes. He is often quoted as "THE" expert in the Job Search and Professional Placement industry.
The second edition of his best-selling book, "The Job Search Solution" The Ultimate System for Finding a Great job NOW! was released in January of 2012. He also created a 45 hour online program about how to find a job, www.The Job Search Solution.com. Tony's second best seller, ACING The Interview, answers almost any question regarding interviewing in today's erratic job market. "Unbeatable Resumes," discusses resumes for the present, unique employment market. His latest book, "Powerful Phrases for Successful Interviews," published in February of 2014 offers 400 ideal phases for every interviewing situation. He is a frequent guest on Dr. Phil Show, offering Dr. Phil's guests advice on the job search process. Tony also hosts a daily radio show, The Job Search Solution on KVCE, 1160 AM, every Monday thru Friday from 7:30am to 8am.
Tony received his Ph.D. in Higher Education from St. Louis University in 1973.
Tony and his beautiful wife of 45 years have four grown sons.
CLOSE
Bill Vickers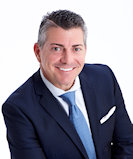 Bill Vickers serves the East 57th Street Partners team as VP and Director of Client Development. Bill is a servant leader with extensive experience in improving process, reducing expense, and driving bottom-line revenues. His passion is helping companies set up and implement strategic initiatives to solve complex business challenges that will enhance performance and drive effective results.
+ More- Less
"Do the right thing" is a personal philosophy of Bill's, and this demeanor resides deep within him personally and professionally. Outside of his career, he is an avid surfer, mountain biker, outdoorsman, son, father and husband. He also has had a career in racing that included NASCAR and multiple off-road series, including Baja 1000. He has a very competitive spirit! Moreover, Bill also speaks Japanese!
Bill considers himself blessed to have prodigious upbringing by his parents, a loving, beautiful wife, and his remarkable children. He and his lovely wife, Tricia, are raising four children. Two of his children are college graduates; one just started college, and one is in high school. So, he and Tricia have a lot going on. Born and raised in Newport Beach, California, Bill has an exceptional, top-performing track-record. He has excelled at everything he has pursued.
Rich Lavinski, Managing Partner of East 57th Street Partners stated, "The addition of Bill Vickers to our team has enhanced our ability to bring the highest level of service to our clients. Bill is a truly caring relationship builder who exudes goodwill and professionalism. Bill's professional skills and integrity drive him to consistently deliver unprecedented service, focus, and outcomes to our clients, our professional consulting partners and staff associates alike. We could not be more excited to have Bill on our team."
CLOSE
Flora Herbert

Flora Herbert is Director of Research, Competitive Intelligence, and Market Analysis at East 57th Street Partners. East 57th Street's motto is, "We do hard things in Accounting, Finance, IT and HR TM" Flora takes the lead in sourcing especially hard to find talent for the firm. She provides the expertise in our search for unique and highly specialized professionals often with highly specific and rare skill sets and experiences.
+ More- Less
Flora has allowed us to fill some of the most challenging project and direct-hire requirements. Often these have been client requests that were either declined or abandoned by other firms because of their complexity or overall difficulty in sourcing viable talent for the role. She is clearly a "Purple Squirrel" hunter who is relentless in her efforts to find just what our clients need.
Flora consistently strives to exceed company hiring objectives while developing new candidates and improving processes and practices. She participates in an integrated team recruiting approach with cross-departmental expertise and back-up support so hiring leaders truly understand their clients' business requirements, personnel requirements, and hiring processes and needs.
Previously, Flora was Office Coordinator for McIntosh Search, a boutique IT and accounting recruiting firm.
Flora graduated from the University of Texas at Austin with a Bachelor's Degree in Marketing. In her spare time, she enjoys genealogy, reading and traveling.

CLOSE