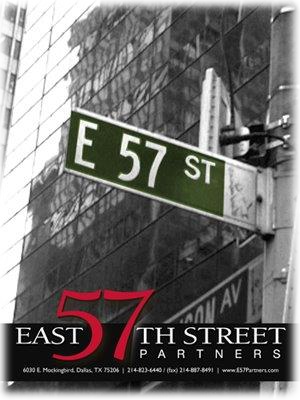 WE KNOW THE RIGHT PEOPLE.
MORE IMPORTANTLY,
THE RIGHT PEOPLE KNOW US.
Outcomes:
Delivered by professionals who have
..."been there and done that."

East 57th Street helps organizations from emerging growth companies to Fortune 100 enterprises solve accounting, finance, HR and IT issues, execute complex financial, HR and technology initiatives and scale internal special projects efficiently by deploying experienced and vetted accounting, finance, HR and IT professionals.
We are an experienced team of CPA's, accountants, HR and IT professionals. Most of us have Big 4 lineage and all of us have special project and specialized subject matter expertise. We also know how to do more with less because we have also spent time in the "real world" outside of consulting.
We realize that we are only as good as the experience we deliver. We are committed to building lasting relationships with our clients, consultants and candidates. As a result over 80% of our business and over 70% of our talent team come to us by way of referrals.
Our purpose is to provide high caliber, self-motivated, and self-managed professionals who provide superior value-added consulting services and technology solutions at a fair price. We are dedicated to using the best people, tools, processes and technology to serve the best interests of our clients. Our goal is to be our clients' first choice by exceeding each client's expectation through unmatched service, professional expertise and unquestionable integrity. Our purpose is to serve.
Our mission is to be the professional services company everyone enjoys working with and for. We seek a sense of community and partnership between the clients we serve and the people we trust to perpetuate our culture of integrity, ethics and professionalism. Fun, passion and quality are keys. The objectives of our clients become our objectives and our mission is to dedicate ourselves to the achievement of their goals. Almost anyone can deliver benefits. Our mission is to deliver value.
Our story began in 1988 with an endeavor to help highly experienced and credentialed Finance, Accounting, IT and HR Executives and professional senior staff apply their skills in an environment where family values, client commitment, team work and quality are priorities. Our success has been driven by professionals of character who have integrity and achievement as their core force. We believe that faith, family and community take priority. Our story is principled success.