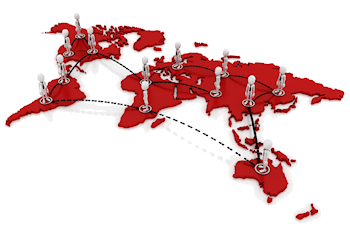 The E57 100
This concept is openly borrowed (stolen really) from our good friend and mentor, Ed Baumstein, founder of The SolomonEdwardsGroup. It is based on the concept that the quality of an organization is measured by the caliber of its people.
The E57 100 is a core group of 100 East 57th Street subject matter experts, key consultants, in each of our local service markets who stand in the ready to be responsive to needs and deployed based on their skills and subject matter expertise. They are our equivalent to a Navy Seal Team, highly trained and in waiting for a special project. We deploy proven consultants that are part of the core team that we use over and over again based on their exemplary track record with our clients. To be an E57 100 consultant, you have to be among the best at what you do and do it with a passionate commitment to client service and collaborative teamwork.

Unlike many of our competitors, we only hire proven consultants; our team has an average of 10 - 20 years of experience and most are credentialed CPA's, CIA's, CISA's, CFE's, PMP's, etc.

Our consultants have the same or more knowledge and experience than some of our biggest competitors, but they have the advantage of picking and choosing only those engagements that they are passionate about. Plus, they come to your engagement with proven processes, methodologies and work programs.

We can rapidly adjust in response to our clients' changing needs. We bring the proven skills and focus of our local consultants, enhanced by the subject matter expertise of our partners, our management team and national Big 4 partner relationships when needed.