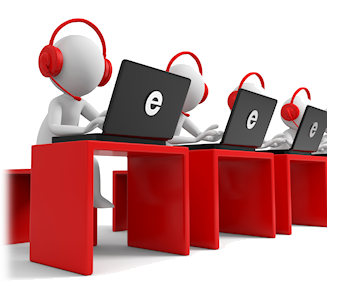 Our Interim & Direct-Hire Services
Finance, Accounting, HR & IT:
Interim Staffing and Direct-Hire
East 57th Street Partners helps Finance, Accounting, HR and IT organizations deliver when resource challenges arise. Our more than three decades of Finance, Accounting, HR and IT experience allows us to work closely with our clients to identify requirements and deliver the right people with the right skills that can start adding value on day one of the engagement.
We know who and where the best people are. Our extensive network of talent and broad bench of skilled consultants, allow us to present quality candidates quickly and efficiently.
We know the right people. More importantly, the right people know us. And, they trust us to not waste their time or the precious time and resources of our clients with opportunities that are not a good match for their experiences and skill set.
We only work with the best. Our professionals have 15-25 years of experience along with extensive credentials and technical pedigree. Our clients and their teams remember our people and the quality work they deliver. In fact, clients ask for specific consultants over and over again more than 80% of the time.
Our professionals have delivered excellence in a variety of settings from Fortune 100 companies to small start-ups. Many pursue specialized practice areas and choose consulting to maintain greater control over their careers. Their performance-driven client-centric approach delivers continuity and efficiency that allow existing client team members to focus and concentrate on their jobs.
Accounting & Finance Advisory
Finance Operations Support
Project Management
Process Improvements
Accounting & SEC Reporting
IFRS Convergence
Merger & Acquisition Assistance
Restructuring and Turnaround
Budgeting & FP&A
Audit Readiness
Regulatory Compliance
Executive Search
Human Resource Advisory
HR Compliance Review
HR Team Augmentation
HR Policy & Control Development
Compensation Planning and Design
HRIS Consulting
Interim Payroll Specialists
Benefits Administration
Risk Assessment
Contract Recruiting
Executive Search & Talent Acquisition
Project Management & IT
Consulting
PMO Staffing (all roles)
Project Managers
Process Improvement
System Selection
Conversions & Implementation
System Optimization
Change Management
Communication Management
System Controls
Data Quality Audits
IT Team Augmentation & Search
Financial Institutions-
Specialty Practice
Regulatory Compliance
Credit Risk Analysis
Banking & Mortgage Staffing
Loan File & Portfolio Reviews
Risk Assessments
Foreclosure Consent Orders
Loan Servicing & Operations
M&A Assistance
ERM & Assesments
Annual & Quarterly Reports
Executive Search