The Advantages of Working with East 57th Street Partners

High paying high profile projects and direct-hire opportunities.
Over 1/3rd of our engagements go "project-to-hire".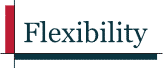 Pick and choose the engagements that suit your interests, skills, location, availability, etc.

You can't buy reputation... you have to earn it. We have a reputation for hiring the best, and that reputation follows you.
The reputation of leadership and management of East 57th Partners is second to none in our industry. Ask around. We are proud of what our clients, employees and service partners say about us.

There is a reason many companies prefer Big 4 experience. At East 57th Street you get Big 4 caliber experience, supervision and credentials.
Participate in our Thought Leadership Series.
Reimbursement allowance for CPE.
Exposure to Best Practice Policies, Procedures, methodology and tools.

In today's Professional environment, it is often "Who you know" that counts most. You will be amazed by who we know, who our clients are and the expansive network of your fellow East 57th Street team members.

Our culture encourages relationship, fellowship, collaboration and fun. We are high energy and focused, but we never take ourselves too seriously and we believe "fun" is a required ingredient for our success.