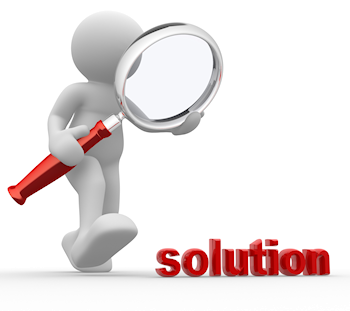 Our Project Consulting Expertise
Many consultants want to borrow your watch to tell you what time it is.
At East 57th Street we view things differently...
At East 57th Street we view things differently. Most of our clients don't need or want us to "borrow their watch" or write a white paper about things their organization already know or solutions that are far too cost prohibitive to execute.
We see our value as providing the technical horsepower, including the tools, project management, subject matter expertise and project methodology to get things done-on time and within budget. We have a watch, and it's a good one. We won't charge you for using yours or charge you for telling you something already known. We do things in a practical, effective, best practiced and cost efficient way. We leave our ego at the door and we don't re-create the wheel on your time or at your expense.
East 57th Street provides Accounting, Financial, IT and HR Organizations the expertise and specialized skills that help them get time and budget sensitive special projects done. Our deep experience in Compliance, Financial Reporting, Accounting Operations, Risk and Regulations, Business Performance, System Optimization and Resource Management allows us to work closely with our clients to create cost effective tactical consulting and project staffing solutions that solve problems, implement initiatives and optimize efficiency.
We are only as good as the experience and results we deliver. So we stand by our clients and consultants throughout the project lifecycle to ensure performance, quality and accountability. We are committed to building long-term relationships that generate lasting value far beyond our engagement.
Our Big 4 lineage and "real world" industry experience have provided us with a depth of experiences and skills across the complete spectrum of finance and accounting services including:
Project Management and Special Projects
Development of Project Plans
PMO Support
Implementation & Execution
Project Monitoring & Status reporting
Quality Assurance Review of Deliverables
Special Project Staff Augmentation
Technical Accounting & Finance Support
Process Improvement (e.g. accelerated close, system optimization, etc.)
Accounting Cleanup Projects
Audit Preparation
Financial Reporting
Annual & Quarterly Report Preparation
SEC Reporting: Assistance with Form 10-K, Form 10-Q and Registration Statement Preparation
Budgeting and Forecasting
IPO Readiness
IFRS Convergence
Specialized Management Reports
Technical Accounting & Support Staff
Regulatory Reporting & Compliance
Audit Support
Investor Reporting
Compliance
Enterprise Governance Consulting
SEC Compliance
Regulatory Compliance
SOX Compliance
Policy, Procedure & Control Optimization
Enterprise Risk Management & Analysis
Internal Audit Assistance
Post M&A and Disposition Compliance
Purchase and Day One Accounting
Tax Compliance Support
Audit Readiness